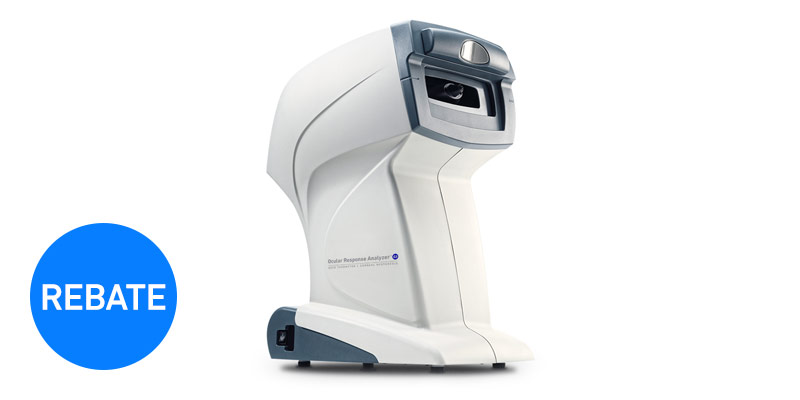 购买 Ocular Response Analyzer® G3,可获得 1,000 美元的制造商返利。

优惠仅于 2021 年 9 月13 日至 2021 年 10 月 29 日在美国和加拿大提供。

产品资格:促销季全款购买,或支付至少 500 美元的定金。全款购买需于活动结束 30 日内支付。

优惠仅于2021年6月1日至2021年7月16日在美国和加拿大提供。


Event/Promotion Name: Summer Savings
To qualify:
Purchase in full, or make a deposit of at least $500 during promotional period. Full payment required within 30 days from end of event.
申请表递交日期
:活动结束后 45
天内通过返利补贴申请表申请
.
REQUEST QUOTE »


Terms and Conditions:
Available in USA and Canada only. May be combined with other offers or Reichert trade-in promotion. One rebate per instrument. All required forms must be completed and submitted in order for rebate to be issued. Offer applies only to eligible products that are purchased within the promotion period. This offer is not retroactive. Offer is nontransferable. No substitutions or extensions. Reichert and its agents have the right to substantiate submissions and to reject claims that do not comply with these terms. Reichert is not responsible for lost, stolen, invalid or incomplete submissions. You should receive your rebate from AMETEK, Inc. within 8 weeks from receipt of a properly completed claim. Keep copies of all materials submitted. Void where prohibited or restricted by law.